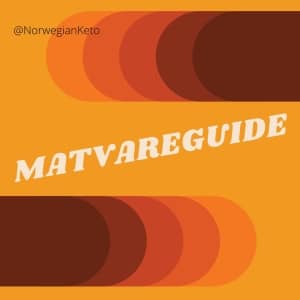 Hva skal jeg spise da?
Dette er nok det vanligste spørsmålet jeg får!
"Men hva kan jeg spise da? Det er jo ikke noe igjen!"
Svaret jeg oftest da gir er, ren mat! Og det er så mye digg mat der ute, og jeg pleier å si at man må snu tankmåten til, og tenke på alt man KAN spise!
Å kutte ut/ned på raffinerte og prosesserte matvarer er det første du bør gjøre. Disse inneholder ofte alt for mye Omega 6 og er behandlet på en måte som gjør at næringsstoffene er i mindretall… Man bør også holde seg unna brød, mel og korn, sukker, frukt, mais, pasta, potet og ris. Igjen sitter du med en hel verden av sunne proteiner, fetter og grønnsaker!
Under oppskrifter og så under kategorien Matvareguide til høyre har jeg laget lister med mange sunne og næringsrike matvarer! Listene er oppdelt i karbohydrater, fett, protein og "annet". Hvis de er merket med et tall etter sitt navn, er dette mengden karbohydrater per 100 gram, samt at protein er merket med antall gram protein per 100g rå vekt.
Har du tilbakemelding på listene så ikke nøl med å ta kontakt!
"You don't have to eat less, you just have to eat right"
Sjekk gjerne ut min Instagram [norwegianketo] for masse inspirerende matbilder!